"
A PLACE OF GRACE"
Sunset Ave. Baptist
(Partnered with NC BAM!)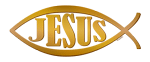 On Mission With Christ
God's People loving the elderly by meeting their needs and helping to keep them safe. A true gift of love you can be a part of by giving of yourself! Prayerfully consider getting involved for 2016.
For more information please contact Dr. Harry R. Kahn, Sr. at (252) 883-3334
or visit NCBAM's Website at http://www.ncbam.org/index.php